What is the Keto Diet?
The ketogenic diet is a high-protein, high-fat, and low-carbohydrate short-term diet that has been shown to help with weight loss. When you follow a keto diet, your body runs out of carbs and begins to break down protein and fat for energy. This process is called ketosis.
Historically, the keto diet could be difficult to follow as it requires a complete change in eating habits, however, with a growing base of keto-friendly food options, you can now eat and drink low-carb while still having all the comforts of a non-keto diet!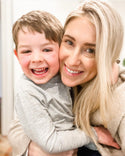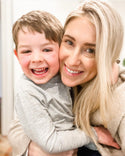 What is Keto-Friendly Soda?
Keto-friendly soda is a low-carb alternative to traditional soda that contains low sugar and natural ingredients. Perfy keto-friendly soda is sweetened with alternative sweeteners, such as stevia, monk fruit, and allulose, contains real fruit juice, and L-theanine, ashwagandha, or turmeric. Keto-friendly sodas like Perfy are a great way to enjoy a refreshing drink without the carbs, and artificial sweeteners that come with regular soda.
Perfy keto-friendly soda comes in a variety of flavors, including Fruit Punch, Blood Orange Yuzu, and Tropical Citrus.
The Benefits of Keto-Friendly Soda
Keto-friendly sodas, like Perfy, offer a variety of benefits compared to traditional sodas. Here are a few of the benefits of Perfy keto-friendly soda:
Low-carb, making it a great choice for those watching their weight.
Low in sugar, so you won't experience the crash or glycemic impact that comes with drinking sugary beverages.
Caffeine-free, so you can enjoy it any time of day.
Gluten-free, allowing those following a gluten-free diet to enjoy a refreshing soda.
No GMOs!
Vegan, making it a great choice for those following a vegan lifestyle.
Perfy keto-friendly soda was developed to boost cognition and mood while mitigating stress and anxiety. We do so with a blend of nootropics and adaptogens like L-theanine, ashwagandha, and turmeric.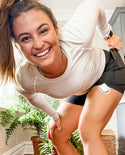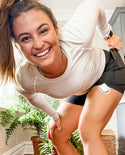 Keto-Friendly Alcoholic Drink Recipes
If you're looking for a way to enjoy alcoholic beverages on the keto diet, consider mixing a low-carb soda with liquor. From whiskey to vodka, brandy, cognac, or gin, there are many ways to stay within your carb limit while enjoying an alcoholic drink.
Here are a few delicious keto-friendly alcoholic drink recipes: